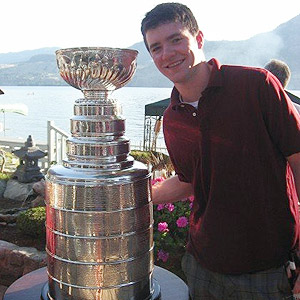 So, so sad.
21 year-old Brendan Burke was killed today in a car accident.
Burke is the son of Toronto GM Brian Burke.
He had been in the news semi-recently for coming out that he was gay.
It breaks my heart that his life was taken from him so young. We're the same age. It hits you hard.
Count your blessings folks.
Rest in peace, bud.
Photo.